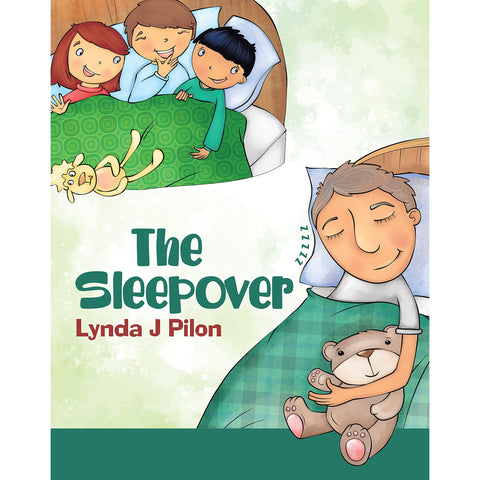 The Sleepover
Love, laughter, humour, fun-no matter what age you are, these are great companions. The Sleepover has all these ingredients. This is a story about the wonderful relationships that exist between grandchildren and grandparents, bonds that last forever.
Grandma and Grandpa enjoy time with their grandchildren, but often Grandpa misbehaves, much to the delight of the children. This visit is no exception. Grandma looks forward to a happy but quiet sleepover with the grandchildren, but Grandpa has other ideas. Sleep is not his idea of fun, so Grandpa makes sure that the sleep is over before it has even begun.
A funny, fun, action-filled adventure that grandparents and grandchildren will immediately identify with and enjoy reading together.
"The Sleepover totally encourages the participation of the kids you are reading the book to and it is a lot of fun. Enjoyed by children and grandparents alike, it brings the generations closer together. I wish Lynda had been my Grandma."
- Jack Canfield, co-creator of the Chicken Soup For the Soul series
About the Author
Lynda Pilon, a primary school teacher for many years, is the proud grandmother of four grandchildren. Her humour shines through as she recalls the adventures that take place when these children come to visit.