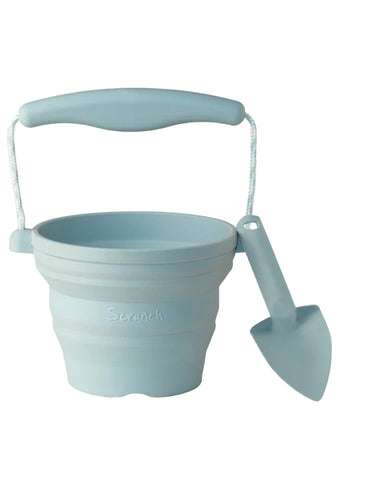 Scrunch - Seedling Pot - Duck Egg Blue
Smash it, scrunch it, squash it, our seedling pot will grow with your seeds.  Easily stored, it is 100% silicone with a polyester rope handle designed to show off your seedlings and then when they plant out, it will flat pack away until next time!
Designed to be taken anywhere! Seedling pots are perfect for the garden or in the kitchen until the shrubs are planted.  
Easy to store it can be scrunched into small spaces
Beautiful colors with a matching rope and solid silicone handle
Non-toxic: BPA FREE, PHTHALATE FREE, and PVC FREE
Food-grade silicone allows it to double as a dog bowl or plant holder
Strong and durable, it is made to last and will hold its shape
Washable, and easy to keep clean
Capacity is o.4 litresrs, and measures 14.0cm x 12.5cms x 3.0cms when squashed