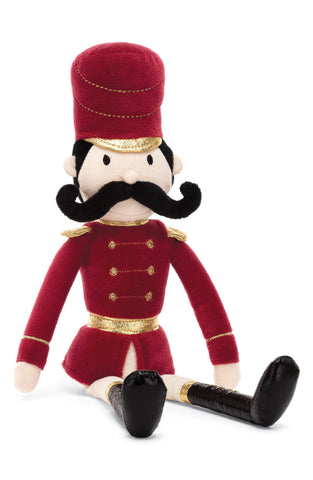 Jellycat Nutcracker
Say hello to your new best friend this Christmas. This wonderful Nutcracker by Jellycat is sure to quickly become a very fond companion you will want to have with you at all times.
Taken from the story by Ernst Hoffmann 'The Nutcracker and The Mouse King' in the story the Nutcracker comes to life on Christmas eve and fights the evil Mouse King. With a smart red uniform and polished black boots, this Nutcracker soldier is prepared for any adventure.
The perfect gift for anyone in need of a new brave companion this Christmas. Ideal for both children and adults this winter.