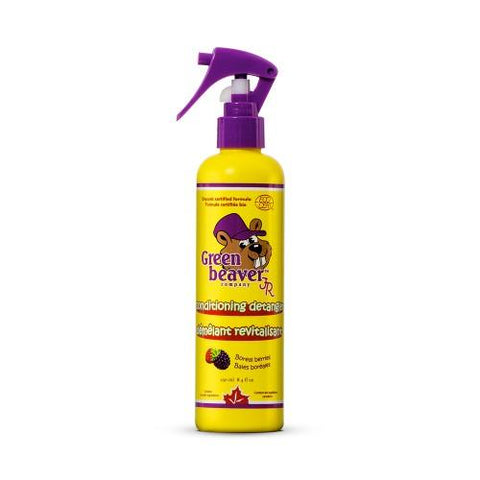 Green Beaver Junior Beaver Conditioning Detangler


Many chemical ingredients in personal care products can be absorbed through our skin and enter our bodies. Children have a greater surface-area-to-body-weight ratio than adults which puts them more at risk of absorbing chemicals through their skin!

That's why Green Beaver created Junior Beaver, a complete personal care line formulated with natural and safe ingredients, for those little ones in your life. Ideal for delicate skin, they've infused the line with natural ingredients such as Canadian grown berries and carrot oil, to help nourish, hydrate and protect skin and hair. This Organic Certified conditioner and de-tangler for kids provides a gentle solution for children's hair care.

Natural emollients from organic raspberries and cranberries hydrate their hair and make it easier to comb through. Try it today and discover a solution that leaves their hair feeling silky soft! Natural, Certified Organic, Made in Canada, Non-GMO, Gluten Free, Vegan, Biodegradable, Cruelty Free, Free of Sodium Lauryl Sulfate, Artificial Fragrances, Dyes, Phthalates, Parabens.