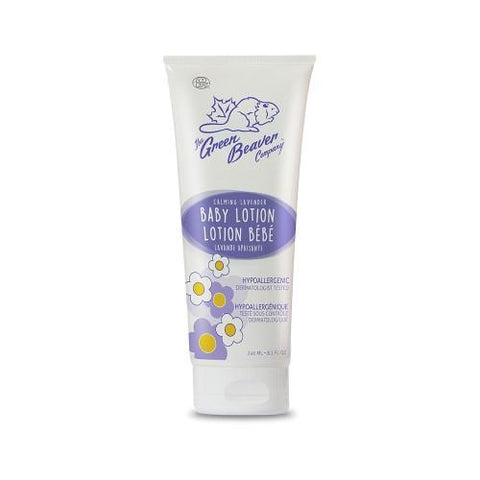 Green Beaver Body Lotion Calming Lavender 240ml

Green Beaver's Baby Lotion is a balanced formulation with fast absorbing sunflower oil and extra rich avocado oil to moisturize your baby's delicate skin. Infused with their own exclusive organic chamomile flower extract combined with calming Aloe Vera to provide extra needed hydration and soothing nourishment for baby's fragile skin. Available in Calming Lavender and Unscented.

Infused with soothing organic chamomile and pure Canadian sunflower oil, Green Beaver's baby lotion will gently moisturize your baby's delicate skin, leaving it soft and smooth.

Natural, Certified Organic, Made in Canada, Non-GMO, Gluten Free, Vegan, Biodegradable, Cruelty Free, Free of Sodium Lauryl Sulfate, Artificial Fragrances, Dyes, Phthalates, Parabens.