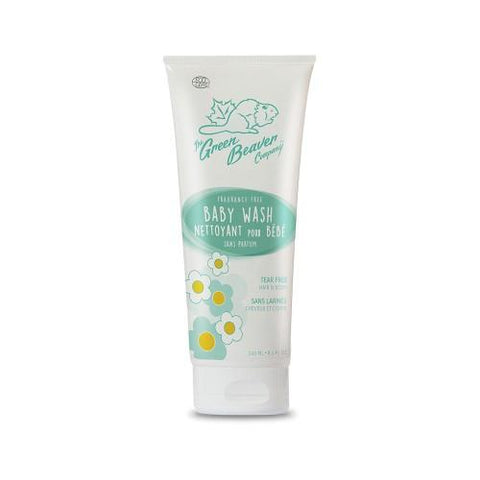 Green Beaver Baby Wash Fragrance Free 240ml


Soft and gentle lathering foam is derived from coconut oil and will cleanse without stripping baby's delicate skin. Infused with our Green Beaver's exclusive organic chamomile flower extract to provide extra needed hydration and soothing nourishment for baby's delicate skin, scalp and hair. Canadian sunflowers enrich the baby wash with an oil that is high in vitamin E, and absorbs quickly to help preserve moisture in fragile baby skin and hair. Available in Calming Lavender and Unscented.

Clinically proven tear-free! Infused with organic chamomile and soothing aloe, Green Beaver's baby wash provides a perfect balance of gentle cleansing, soothing nourishment and needed moisturizing for your baby's skin, scalp and hair.

Natural, Certified Organic, Made in Canada, Non-GMO, Gluten Free, Vegan, Biodegradable, Cruelty Free, Free of Sodium Lauryl Sulfate, Artificial Fragrances, Dyes, Phthalates, Parabens.